Tim Ferriss is a popular blogger and influencer. In a recent listicle-like post on Medium, he reveals 16 items that changed the life of some influential people which he interviewed for his latest book. I tend to find the author's advice rather lame and I have a hard time understanding why he's so popular. Regardless of my opinion, I think the starting point of his blog is interesting to people like us who spend most of their time at home where they work.
The question Ferris asked to the mentors and other influencers he interviewed was:
"What purchase of $100 or less has most positively impacted your life in the last six months (or in recent memory)?"
That question is, in and by itself, more interesting than the list of answers that resulted. The items on that list range from "OK, maybe…" (sleepPhones), to ridiculous (a spatula), to downright absurd  (an immunity supplement in spray form). Most of these items are novelties: disposable gadgets that are probably on sale at your local CVS or Walgreens by the time you read this.
---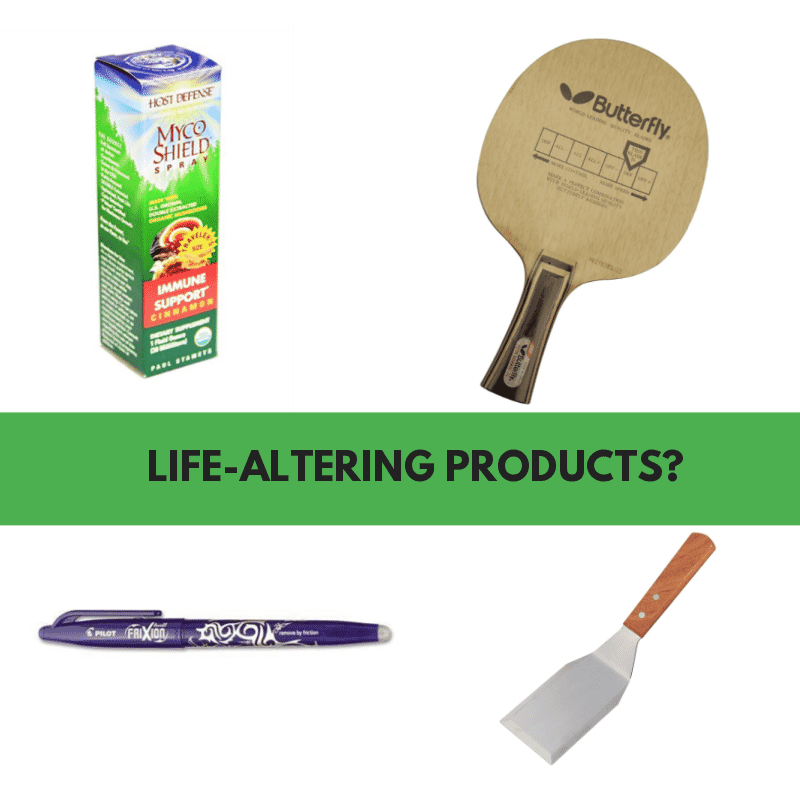 ---
Let me rephrase and bounce the question back to you:
What recently acquired item has most positively impacted your life in the last six months?
---
Share your answer in the comments below. I will compile it in a list of my own and publish it once it receives enough material.